International Entrepreneur Empowerment Academy 3rd Quarter
98% of new business ventures fail—not because the entrepreneur's dream was not valid or the service he or she afforded was not needed, but because the entrepreneur did not know the necessary factors required for any business start-up.
The best time to solve any problem is before it becomes one. These online classes with the Authority, Dr. Michael Chitwood, will prove vital to any entrepreneur in their business ventures.
Classes will be Monday's @ 7:00pm (EST) for 9 weeks (90 minutes per class),
9th week will be exam week
starting Monday, May 7th, 2018.
Dr. Michael Chitwood's NEW BOOK has just been released!!!
Fast-tracked to be on #BestSellers List. This captivating book will grab your attention and not let go. The questions get answered in this educational & inspirational book that takes you on a fascinating journey. Dr. Chitwood comprehensively explains in every day dialogue the Great Wealth Transfers in history and will prepare you for the GREATEST WEALTH Transfer of ALL TIMES, which is taking place right NOW!!
NO ONE has ever revealed "Who Is Holding On To Your Money"…UNTIL NOW!!!
**The first 100 people purchasing this book will ALSO receive a Complimentary Copy of Dr. Michael Chitwood's explosive new CD, "How To Think Big & Get Rich" which retails for $15.

***Limit one CD per household.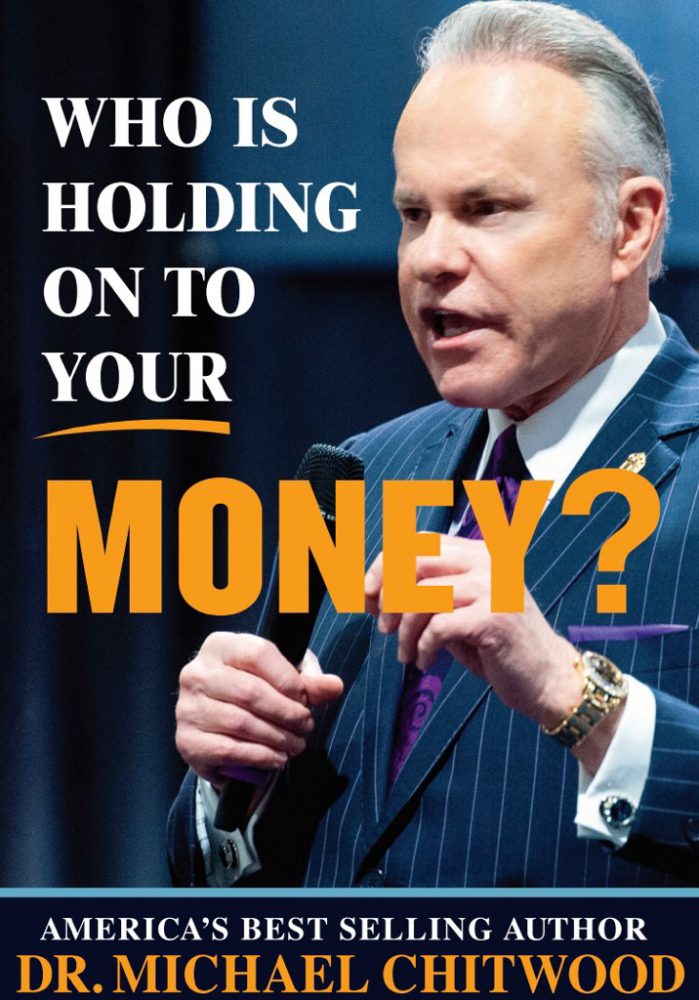 How To Think Big and Get Rich!
Featuring America's #1 Wealth Coach, Dr. Michael Chitwood One of a kind CD!
Available for a limited time!
Price: $10.00 Shipping Cost: $1.00
Shipping Time: Ships within 10 days